Email delivers personalized customer experiences and...
increases engagement by 30%
If you were to list all of the ways you could use email in your company, you could easily hit 10 or more ideas and not be anywhere near finished. It's almost mind numbing for marketers to grasp all the possibilities open to them today – things we could only imagine just five years ago, like responsive email design and individual personalization.
That's why we encourage our clients to dedicate time during the year for strategic planning – to review and plan strategies that will lead to marketing success, not just the day-to-day tactics. Todays software as a service (SaaS) solutions allows everyone the opportunity to run marketing/advertising campaigns like a pro.
One that we recommend and use is GetResponse. GetResponse is not just a powerful email marketing tool, it offers everything most businesses need to put together their marketing, and run campaigns that can be measured, monitored and adjusted. It just takes a bit of planning. And because plans change, i.e. new products are developed or new services being offered, it is a flexible fluid tool that allows for that.
Email marketing remains one of the best tools for both reaching and maintaining customers…Customer Engagement. We have proven through practical application, email can give you one of the best returns on your marketing dollar.
There are a number of ways to begin building an email list if you are just getting started. If you are a seasoned business that isn't using email marketing, you really need to consider putting it to work for you. In most cases there is a lot of potential for additional sales and referrals from your current customer list. And with a little creative planning, you should be able to come up with a message to send out to that list to re-engage with them e.g. New Product Offerings or Incentives.
Don't wait to get started....
setting up a professional email system for your business! Once we help you get it up and running, you'll wonder why you waited so long.
There are dozens of solutions...we've done the research and narrowed it down to the best solutions for our clients
Small to Midsize Business Solutions
It wasn't too long ago, the power of 'automation' was out of reach for smaller marketing budgets. But now with SaaS (Software as a Service) cloud based software it is so affordable, starting at $15 per month! Local SMB (Small and Midsize businesses) can now deploy the same marketing and lead generation as the fortune 500 to grow their business too. We recommend and work with GetResponse. It is a system that can be managed by the business, managed by us or a collaborative management approach to get the best results.
In addition to the reasons we just mentioned, GetResponse offers some great free video training too. It's a great education so you understand the power behind it and how to 10X your marketing and growth. And you could manage the whole process in-house! But, we wouldn't recommend it, having an expert hand will get you up and running in a fraction of the time. 
Midsize and Big Business Solutions
For businesses that have a sales team, our SharpSpring CRM/Pipeline Management/Marketing Automation platform is the hands down best solution. With benefits like a built in autodialer, Video Calls with Screen Sharing and the Opportunities and Pipeline Management to name a few, SharpSpring is becoming the industry standard. We are a proud SharpSpring Agency! 
Certified SharpSpring Partner
Already have an account with us?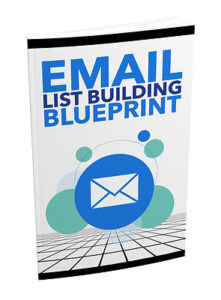 We are here to serve selflessly & with the highest integrity
Show up each day with positivity high energy & laughing/humor is not an option, it's a requirement
Tell the Truth every time, no matter how uncomfortable it may be
Don't think "Outside the box. Think like there is no box"
Be Thorough and Profit Producing
Be Organized and Prepared
Keep Calm
Respect others and their ideas
Educate, Entertain, Empower and Execute!
We provide services to help you setup your business email or migrate to a business service like Google GSuite...
Professional Email for your business
Sending emails using your company domain i.e. Bob@mycompany.com versus sending from a Yahoo or generic Gmail account is highly recommended. It adds another layer of professionalism. You can also use several email addresses (Info@, Billing@, etc.) to create the perception of being a bigger company.
A number of affordable options
We highly recommend Google Workspace as an affordable solution. Google Workspace provides 30GB of space per user to store email & includes Google Drive for saving and sharing documents. Plus a host of other applications that are compatible with Microsoft Office.