The biggest factor that holds you back from getting awesome results in local search is having incorrect or inconsistent citations. This is the #3 negative ranking factor according to David Mihms (SEOMoz) most recent ranking factors survey.
This can happen for a number of reasons:
You move and get a new address
You get a new phone number
You have variations of your business name
Aggregators just pick up incorrect information about your business and display the incorrect NAP (Name, Address & Phone Number).
Use our FREE "Local Listings Scan" to see where your business is listed…or not listed!
This can result in big problems and paralyzed rankings. Each citation you have is a "vote" for you to rank higher. If these votes are going to different NAP combinations, there's no way you can collect the juice you need to rank higher.

These need to be fixed, and we are going to do it for you!
Fixing these issues isn't an easy ordeal. Every citation source is different and as a result, a lot of manual labor is required to contact each site to correct the information.

This is why we put together our Local Citation Clean Up Service, where you can just push a button and our team of trained experts will:
Complete A Full Citation Audit For Your Business
Locate All The Incorrect Information
Contact Each Citation Source Individually
Fix All Of Your Citation Issues
Deliver Detailed, Comprehensive Report
We do this all to make sure you have the best opportunity to rank (and crush your competitors).
We essentially do all the work for you, and give you a pretty report at the end.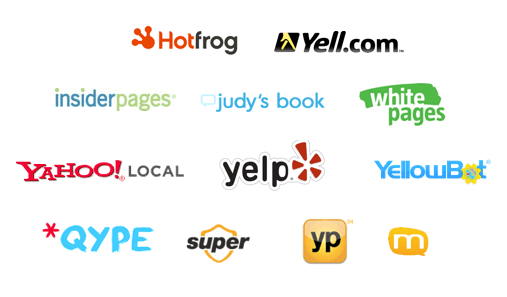 To establish your local business online in your local market, you need to get your business listed in the top business directories.
With our business listing/Citation service, we'll create a profile for you on the top online business directories. This is also called "citation building" or "NAP citation building."
You'll get a link from these directories to increase your website rankings!
Local Business Listing/Citation Cleanup
Has your business changed names, phone number, or moved?
You may have incorrect data around the web about your business, which will harm your SEO rankings!
Our business listings/citation cleanup service, will audit and correct your incorrect or inconsistent citations and add new/build additional listings for your business.