We Help You Succeed With
Marketing Automation!
The tools, tactics & processes listed below can be a bit overwhelming, and we get that. Especially for a business that may be doing their due diligence as it pertains to putting a "Marketing Plan" together, a "Roadmap" if you will.
The internet has become the "Centralized Hub" in our everyday lives. Businesses sometimes struggle with all of the different channels and "touchpoints" e.g. Social Media, Video, SEO, Chatbots.
Do I need to be on all of these channels to succeed?
Short answer, probably not. But you definitely need a plan!
Because when you boil it down, no matter what platforms and channels make sense for you and your business, it comes down to good, relevant content for your audience. And think of Google and Bing as part of your audience, because A.I. (Artificial Intelligence) has taken over and gets smarter every day. You may have heard the term "Algorithms", that is basically what AI uses to select how a businesses internet properties are ranked.
So understanding that, some or all of the following list of tools and tactics may be used so you can use the internet and all that it has to offer to your advantage!
SharpSpring's CRM & Marketing Automation Platform is an affordable solution to help any business manage sales pipelines, marketing and advertising under one "roof". It wasn't too long ago that this "Technology Stack" was reserved for big budgets, basically out of reach for midsize business, until SharpSpring!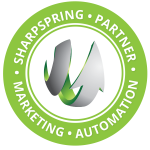 Already have an account with us?
GetResponse: For many businesses, their accounting software acts as a pseudo Customer Relations Manager (CRM). In other words, they don't need to manage their sales pipeline or have a sales team managing leads. But, they do need an easy to use affordable Marketing Platform! We have been setting up GetResponse for clients for over 5 years, and they love it! Some of our clients manage it themselves, but most collaborate with us to create and manage marketing campaigns.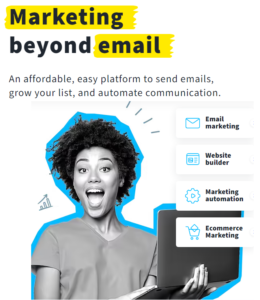 Every client is different, and can choose how they want to work with us.
After onboarding is completed, clients usually fall into one of three categories:
No matter what Category you fall into...
We can provide ongoing support!
We are here to serve selflessly & with the highest integrity
Show up each day with positivity high energy & laughing/humor is not an option, it's a requirement
Tell the Truth every time, no matter how uncomfortable it may be
Don't think "Outside the box. Think like there is no box"
Be Thorough and Profit Producing
Be Organized and Prepared
Keep Calm
Respect others and their ideas
Educate, Entertain, Empower and Execute!