In a nutshell, when a business builds an Email Marketing list of customers & potential customers, they can turn that list into additional monthly sales!
Business Support for Restaurants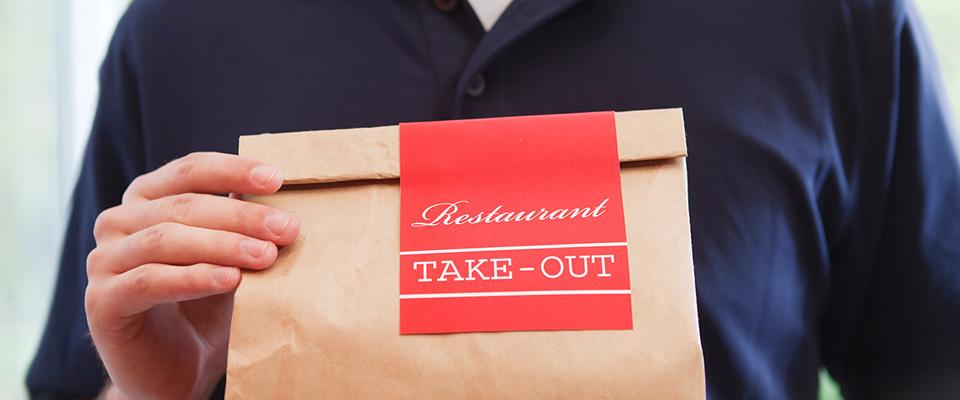 To help restaurants adapt to the impact of COVID-19 we have aligned with Toast, one of the largest restaurant service companies in the US.
Toast is offering an online ordering system "Toast Now" FREE for 3 months with no obligation. With the hope they can help some "weather the storm".
What is Toast Now?
•Digital Ordering + E-Gift Cards
•No upfront costs
•No hardware required
•No onsite installation required
•No commissions
•No Obligation
For Detailed Information Contact Hank Fatigate:
Phone:
Email:
Or, visit the webpage for more details: Toast Now
For restaurants with little or no traffic to your website or landing page…
We use a concept called "Viral Marketing". This method very quickly builds an email marketing list for the business. That growing list will then be used to create ongoing email marketing campaigns. Giving the business a way to reach potential customers on their new email marketing list.
Having the ability to promote your takeout and delivery offers at the push of a button, will create additional sales to continuously grow the business month after month.
Special Offer to help leverage and create interest for your "Online Ordering"
We can set up an Ad (See Example Below) and an Email System very quickly
As people "Enter to Win" and share on Facebook they are added to the email system.
As the email list grows you can immediately be putting together enticing offers that can now be emailed to your new subscribers. You now have your own "Marketing List"!
Starting at only $397 to put this in play for your restaurant!
If you have been collecting customer emails but haven't put them to work for your business, we can help! Setting up an email messaging system and importing your list to start sending specials and announcements can be easily done. We recommend GetResponse  to get started. We will setup a 30 Day Free account to get you started reaching out to your customers that would like Takeout and/or Delivery!
How Viral Marketing Works
In the following example, the restaurant might give away "Dinner for Two". We would create an ad (See image below) to promote this offer and setup a landing page specifically for this campaign.
The results will astound you!
Here's a video that will show you how an email list will help you to get extra "Takeout and Delivery Sales" for your business…
So now you can see how profitable an email list can be for your business. But an email list can only get you sales if there are lots of people on it… people who are highly targeted prospects for you. And that is where the Viral Prize Draw Software comes in!
With the Viral prize Draw Software we'll offer a prize of your choosing (something such as Takeout for Two would work great!) and I'll then create an attractive looking entry page for the drawing.
So people in your area see the draw online and give you their name and email address to enter the draw. That adds them to your email list.  But that's not all… then the magic of the system happens…
Once they've entered, they then see a page like this…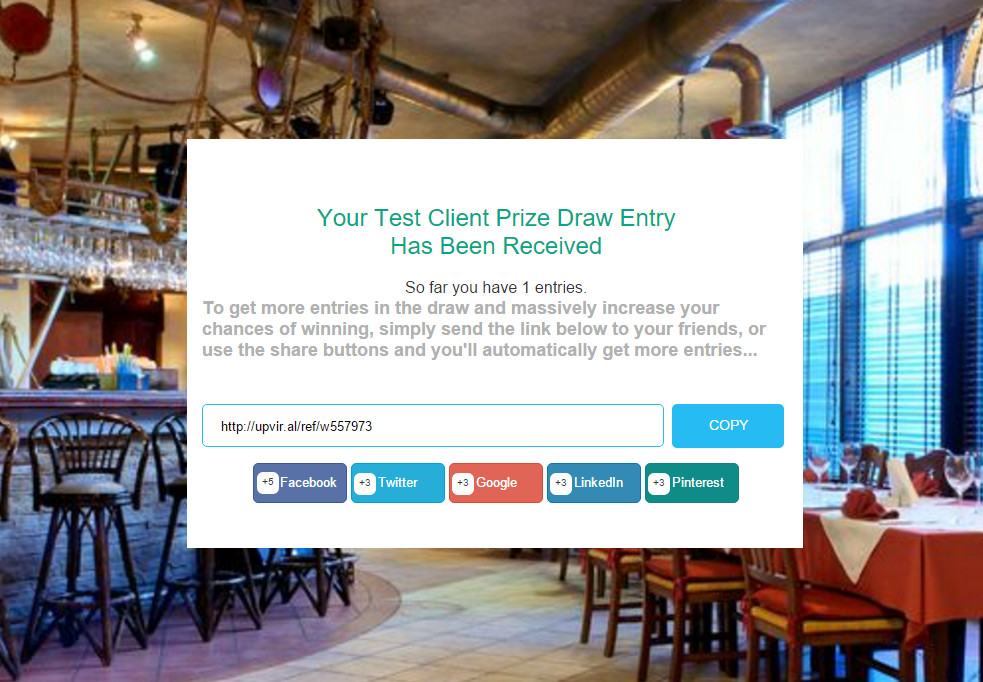 This gives them the chance to get more entries in the draw (and increase their own chances of winning the prize) by sharing the draw online on Facebook, Twitter etc.
Most people want to increase their chances of winning and so use the button to share the draw. This causes the viral effect because people share the draw which means more people enter the draw which means more share it… and so on.  And each person who enters is another person on your email list that you can promote your restaurant month after month.
It is not unusual for one Viral Prize Draw to build a list of 300, 500 or even 1000+ people. All people who are in your area that want to hear about you.
Over time, your database will continue to grow, becoming an even more powerful asset, tempting even more local people to your business.